After years of refinement and testing, our engineers have released one of the most powerful and advanced quick shifters on the market today.
With all these updates it is now the all new:
Annitori QS PRO 2 Quickshifter!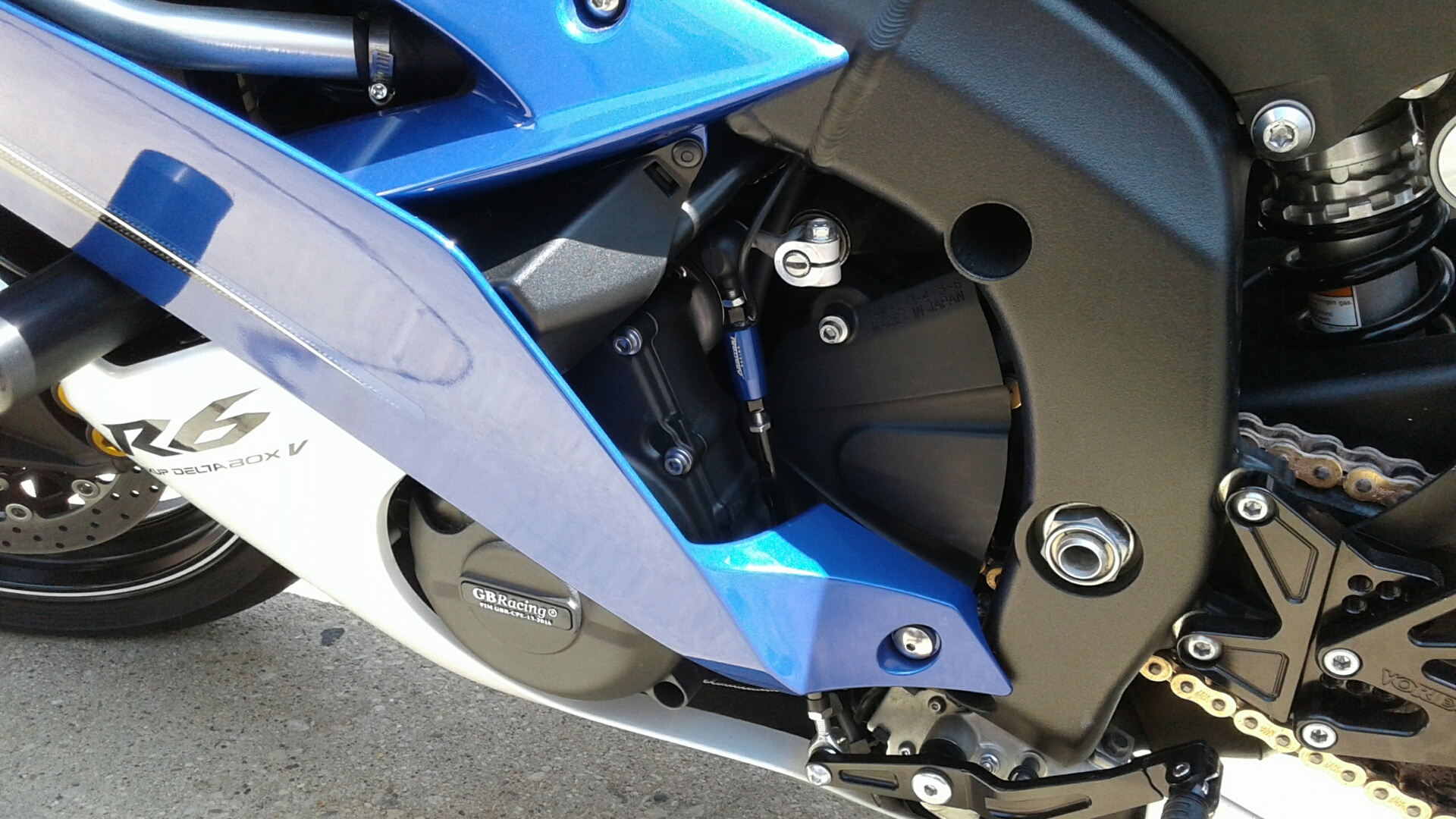 All New Hardware, Firmware and software
The heart of the QS PRO 2 is all new!
Virtually every aspect of the old QS PRO design was reviewed and refined with a focus on power, precision and durability. We all know that electronic technology changes incredibly fast, and the new QS PRO 2 takes advantage of the most advanced circuitry available.
Starting with our using one of the newest and most powerful processors, the QS PRO 2 integrates all new BLE capabilities, memory and filtering hardware to create an un-matched level of sophistication for ANY Quickshifter on the market today.
From the outside the QS PRO 2 may look similar to the previous version, but that is where the similarities end. The QS PRO 2 is a FEAST of technology, and when you combine all this advanced hardware with all new firmware and "on the fly" software (see below), and you have most powerful, robust and flexible QS PRO's ever!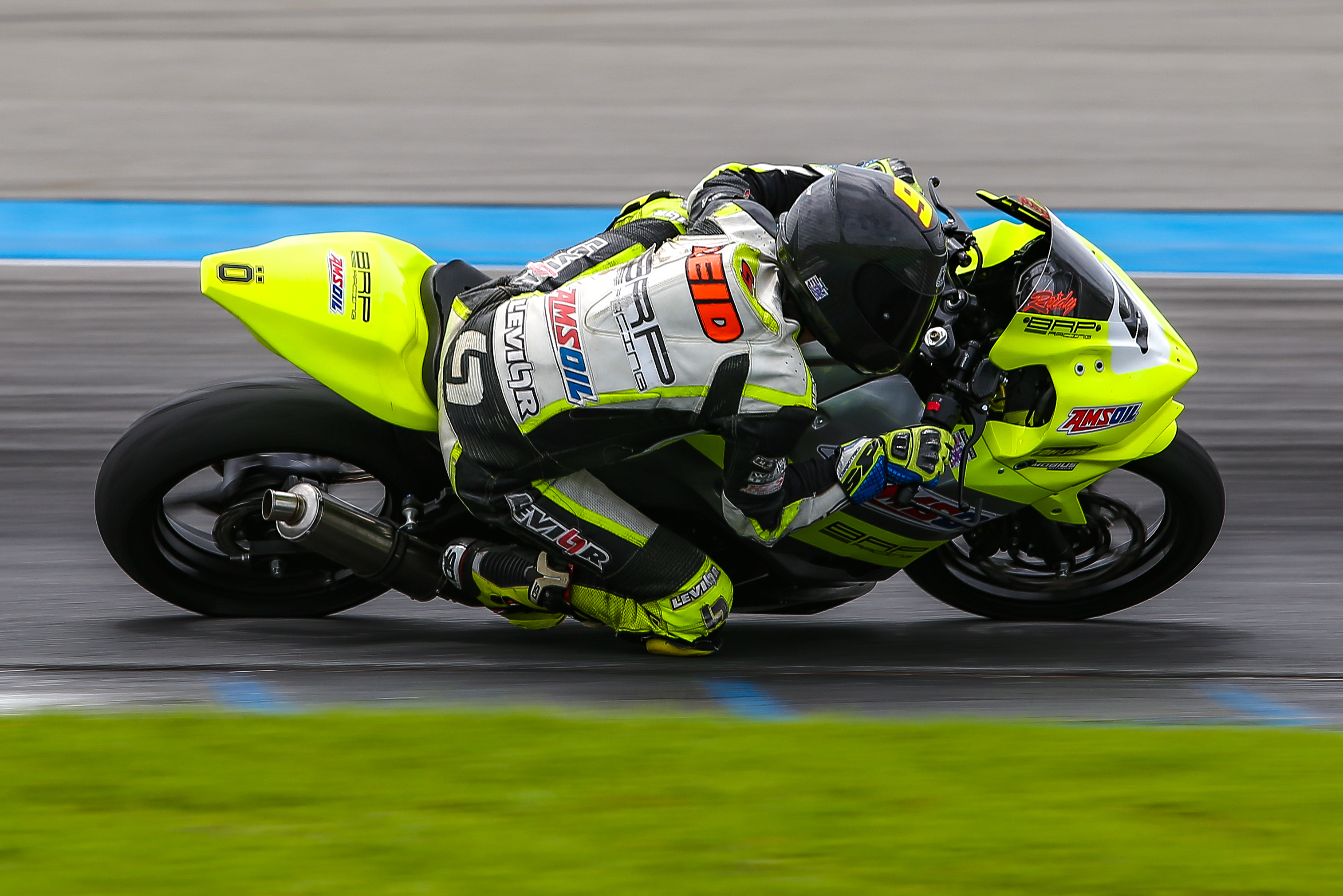 All New "On the fly" Bluetooth software updates
Part of our all new QS PRO 2 technology is the addition of downloadable and UPDATEABLE software – on the fly!
So now, as new software becomes available, you simply download and update from your smartphone or laptop using the fast and simple Bluetooth connection.
Nothing is faster, easier or more convenient using either Android or Apple connections!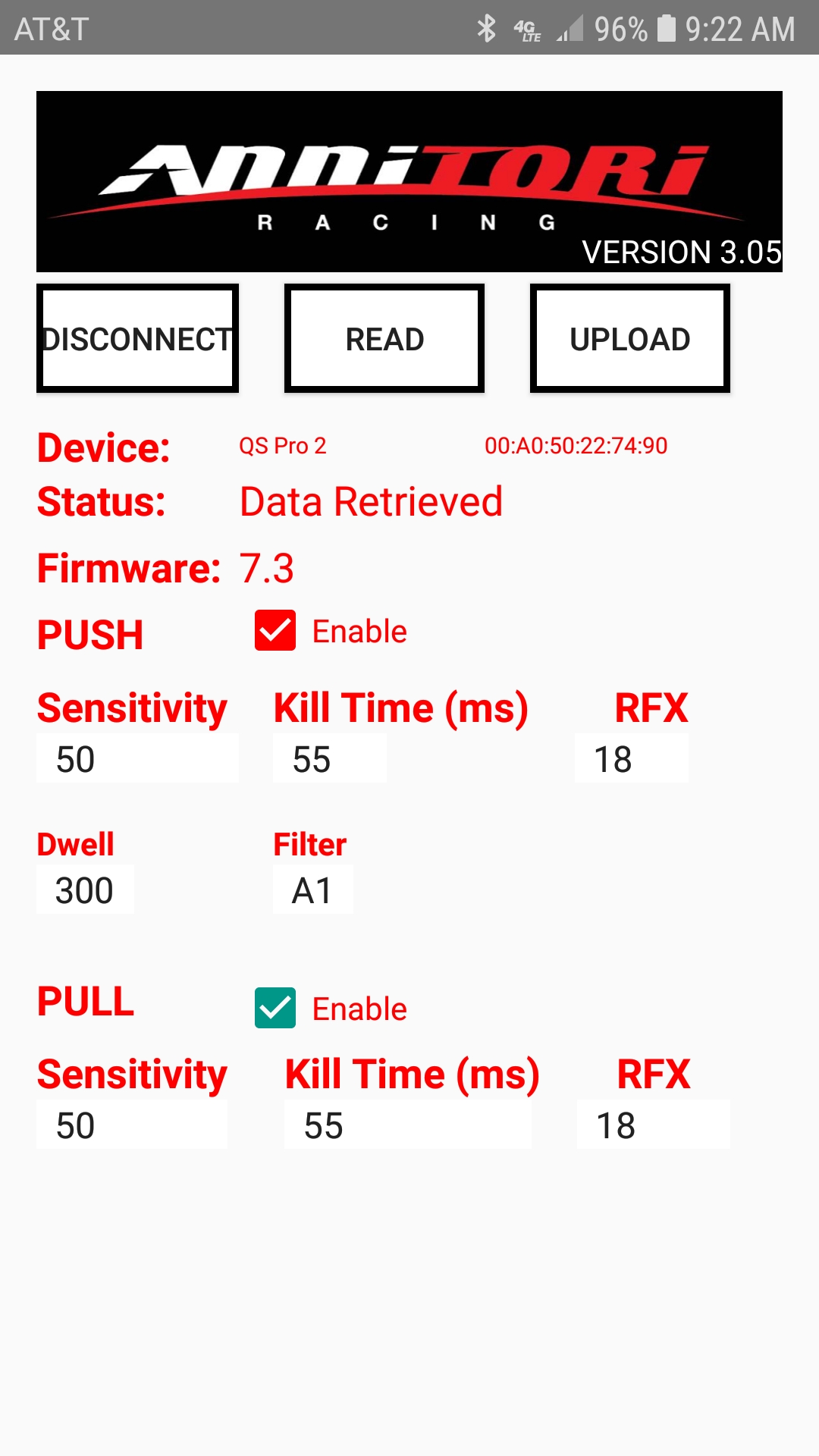 iPhone and Android Bluetooth BLE communication for set-up and software downloads
The easiest and quickest setup anywhere! Now you can stand next to your bike, start your machine, connect and make changes in a matter of seconds. No need to remove a single piece of bodywork, nothing is simpler or quicker!
Our new apps also allow you to update your software "on the fly", as new software becomes available or anytime you need!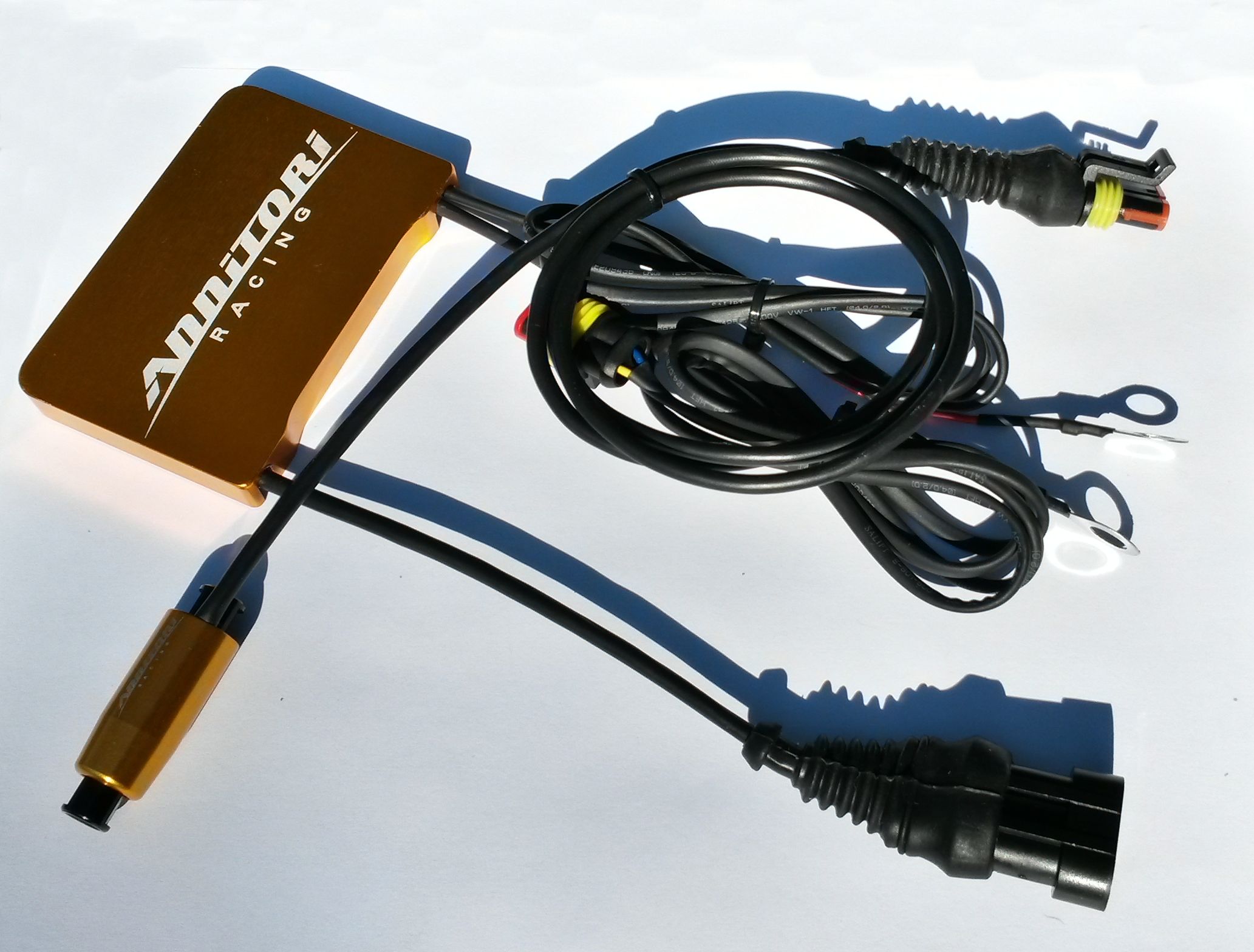 Detachable and replaceable sensor section
We have added a connector to the sensor (see photo above), which means you can now unplug and re-attach the sensor from the main controller! This means you have a much easier installation, and more importantly - if you ever damage the sensor you can now replace JUST the sensor and not have to purchase an entire new shifter! This is a huge benefit for anyone who accidentally drops their bike, crashes on the shifter side, etc., and we think we are the only strain gage design that offers this feature.
What is even better? ...This connector means we can now also offer our customers another feature NOBODY else does, which is...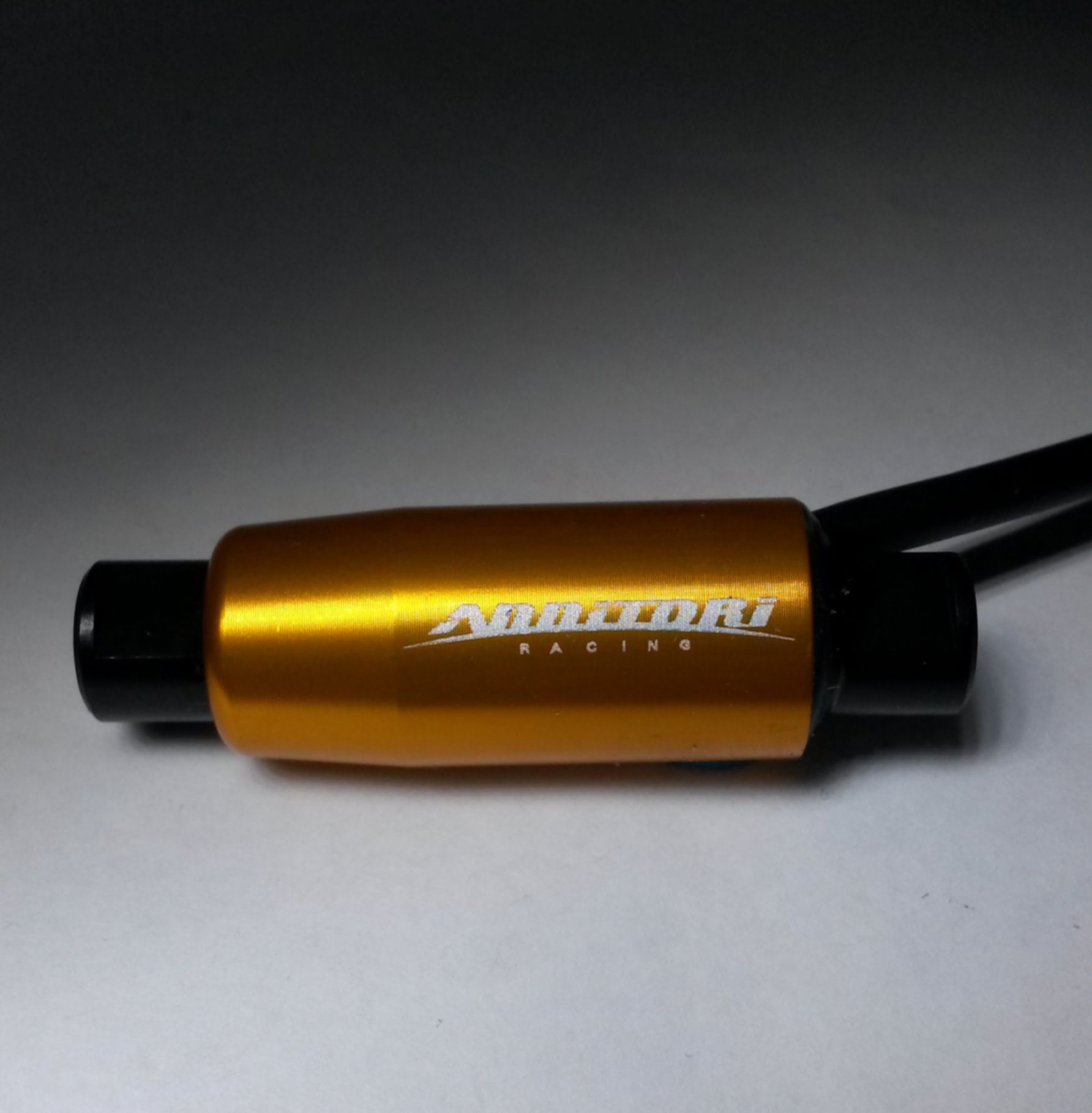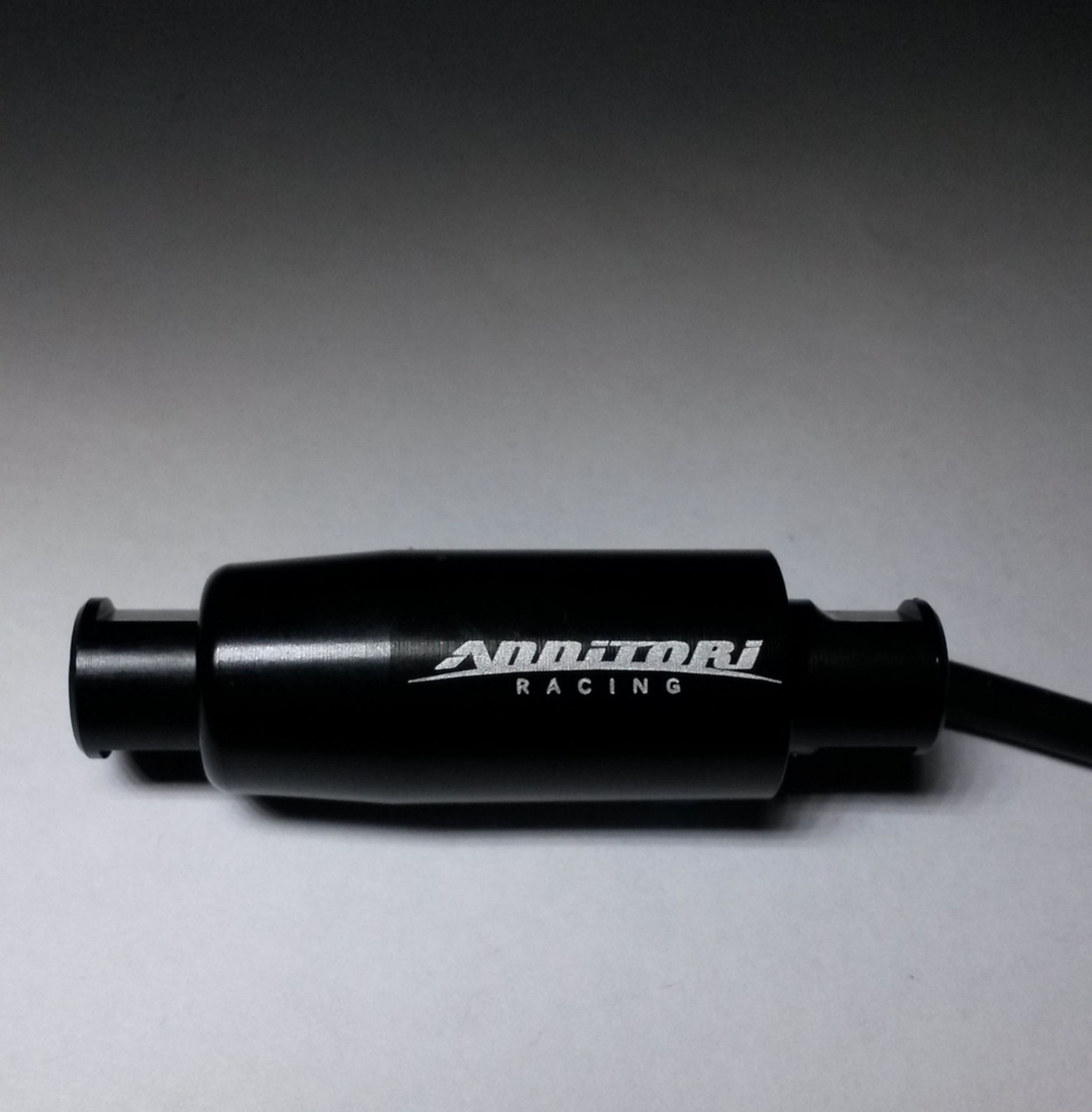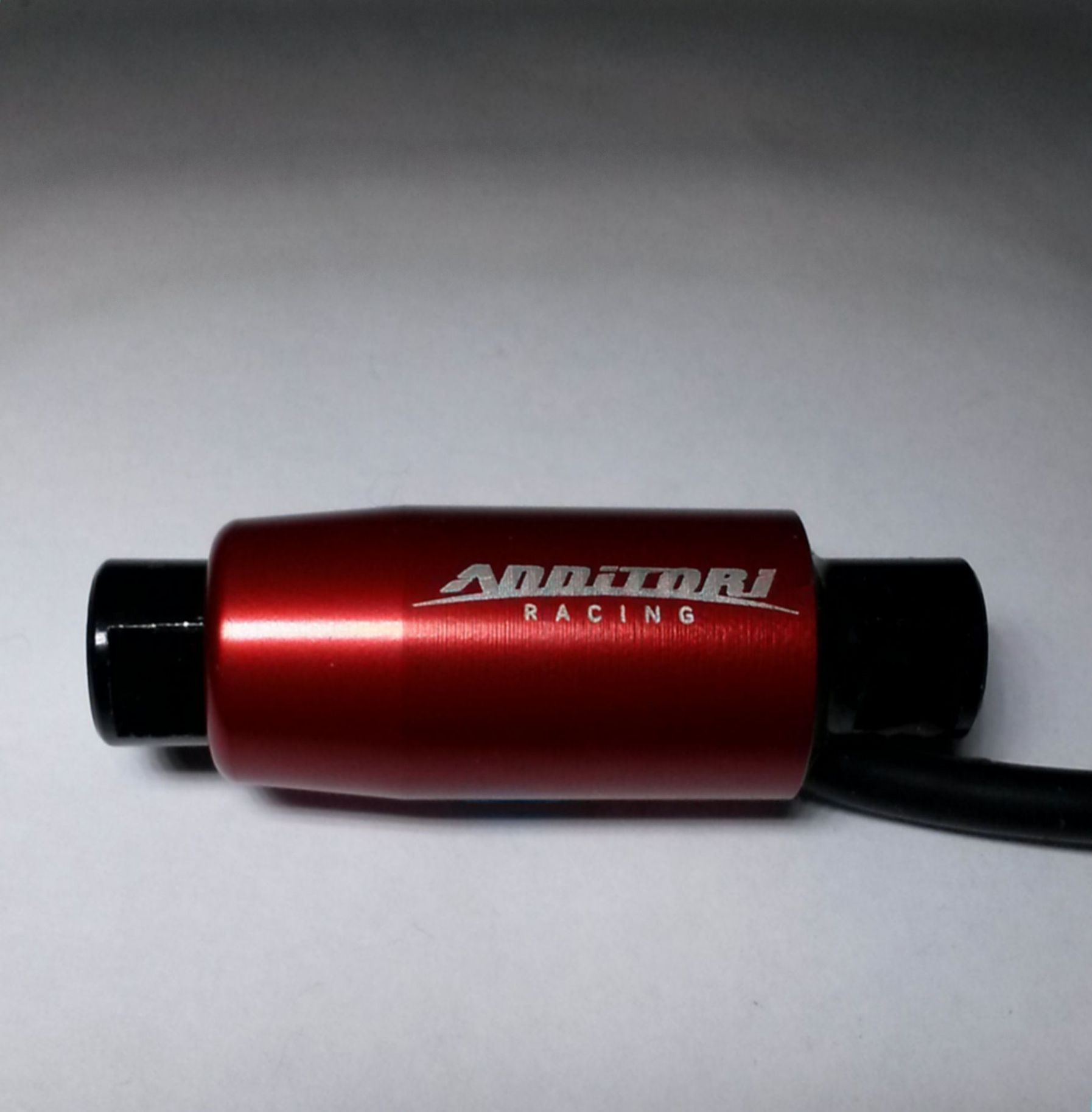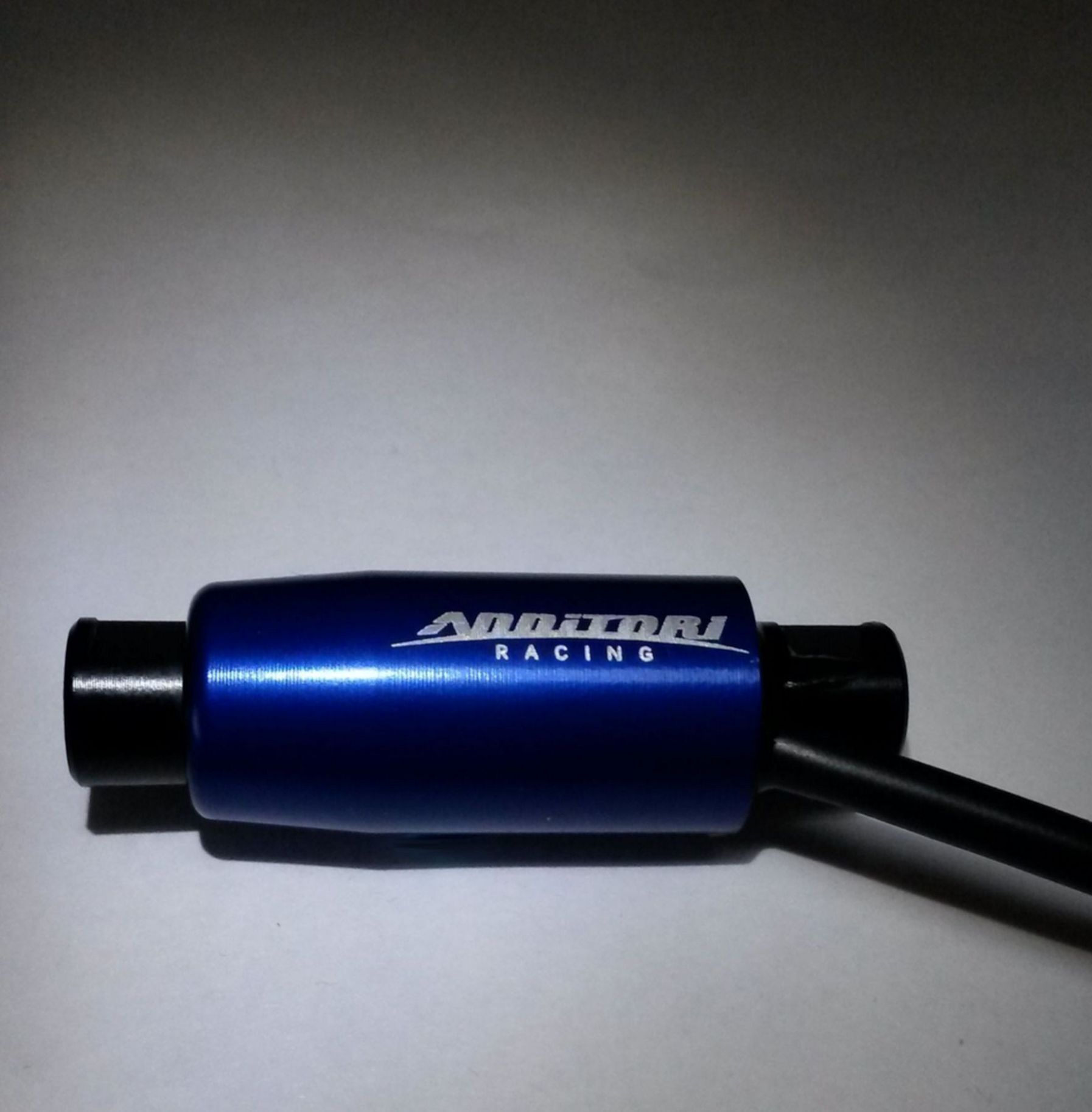 Colors!
...because our sensor is now on a connector, this feature means we can add some fun to the QS PRO 2, which is colors!
You can now choose from (4) different sensor colors! Gold, Black, Red and Blue are now available to choose from, giving your bike even more individuality!
* New "power on" indicator LED
The new QS PRO 2 also tells you when power is "on" and all the connections are good with a "slow blinking" green LED light.
In addition, "solid" red means you have a bad connection, "steady" green means you are updating the software, and each shift signal will give you a blink of the red LED light, so you always knows how your QS PRO 2 is performing!
* Fully adjustable kill time
The QS PRO 2 kill time is fully adjustable in 1 millisecond increments so you can precisely tune the kill signal to be exactly as you need! You asked for it, and we did it!
* Fully adjustable sensitivity
The QS PRO has fully adjustable sensitivity so you can tune the QS PRO to exactly what your machine needs! Again, you asked for this, and now you have it!
* PUSH, PULL, BOTH and NONE directional shift settings
The new QS PRO can be set for PUSH, or for PULL, or for BOTH shift directions. No need to be stuck with any "one" choice, and no need to have problems associated with not being able to turn off the unused direction, or to use both shift directions. You choose, you decide. And then we go one step further...
* Individual directional settings
Our competitors might give you the ability to change a setting, but then you are stuck with that setting for BOTH your shift directions. With the Annitori QS PRO you can set you sensitivity and kill time specifically to PUSH, and then have completely DIFFERENT settings for the PULL shift direction - or vice-versa. You choose how to set up your QS PRO exactly how you want it, exactly as your machine wants it.
* 100% strain gage based
Like the shifters used by the top MotoGP and World Superbike teams, the Annitori QS PRO is a strain gage based shifter - the highest technology possible and without all the problems of old style mechanical based switches
* 100% Plug-n-Play installation
No cutting, no hacking, no splicing. Every connection is designed for your machine and for your ease of installation
* The QS PRO is 100% digital for unmatched reliability
Using our proprietary algorithm's and sophisticated software to give you the most complete quickshifter available
* 100% Stand Alone design
The QS PRO 2 does not need any other product to work, the QS PRO is 100% self-contained and 100% independent. So no problems with interface, communication or interference. Your bike can be a World Superbike with every option on the planet, or a bone stock bike - the QS PRO 2 attaches and works exactly the same without any other products needed.
* Completely sealed and weatherproof
No buttons to fail, no openings or external add-ons to possibly compromise the shifter over time. You all have asked for durable, the Annitori QS PRO gives you that and more!!
Brand new, our all new
Annitori QS PRO 2 Quickshifter
Un-matched technology in the finest Quickshifter made!